A SAMPLING OF OPPORTUNITIES AVAILABLE
LOCAL MANUFACTURING
Fabrication, Carpentry, Mechanical skills translate well to this industry … Local manufacturing client needs multiple positions filled. Tape measure knowledge and hand tool skills needed. Lift up to 50 pounds. Full time day hours. Temp to hire possibility. Company is growing and looking for strong talent to grow with them. Call for immediate application and consideration. Clean criminal history and pre-employment drug screen required.
Motivated? Love to learn new skills?Looking for a career that you can expand your knowledge and resources. Hand tool knowledge and ability to read a tape measure preferred. Lift up to 50 pounds. Our client, a local manufacturing company, is growing, busy and ready to add high quality, self motivated individuals to their workforce. Full time day hours and possible temp to hire positions available. Call for immediate application and consideration. Clean criminal history and pre employment drug screen required.
SNOW REMOVAL
Local lawn and landscape company looking for highly motivated laborers to join their team.  This is an on-call position, requires the ability to be on feet shoveling or pushing a snow blower for extended hours. 
RESTORATION / RENOVATION
No prior experience required, will train a self starter with desire to learn.Exceptional candidates will be considered for permanent placement. Valid D.L. with clean MVR. You will need to provide the MVR in order to be submitted to this client. Clean criminal history and pre-employment drug screen required. Please bring MVR with you to apply.
ASSEMBLY / PACKAGING
Hard working, dependable and detail oriented people needed for short and long term positions.Assembly and packaging, no experience necessary, will train. Must have transportation, no bus route to this company. Clean criminal history for minimum of seven years.
CLERICAL / CUSTOMER SERVICE
We have multiple clients requesting additional office staff.Knowledge of Microsoft Office products, basic office equipment and multi-line phones required. Ability to learn company specific software. Taking applications for the following positions.
Customer service and order taking / processing / tracking / follow up.
Basic first point of contact, data entry and answering phone lines.
Excel spreadsheet knowledge, minimum intermediate level, located in an office within a production facility, The right candidate will be dependable and motivated to learn and grow their knowledge of the production and manufacturing industries.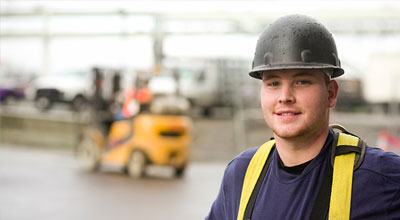 WE ARE ALWAYS SEEKING QUALIFIED CANDIDATES!
Requirements that we are seeking:
You must be at least 18 years old prior to your first assignment with our company.
Persons with good work ethic, can work without direct supervision, strong attention to detail, self-motivated and self-starters! 
Punctuality and attendance on the job are a must!!! 
Reliable transportation and valid contact information is needed!
A valid Drivers License is helpful but not required.
Criminal background determined on a case-by-case basis.
HOLIDAY PAY!
After 440 continuous hours of employment prior to paid holidays, employee can earn time and a half for the holiday as long as they work the day prior to and the day after.
HOURS INCENTIVE BONUS!
Our long term assignment employees are eligible for an "hours incentive" bonus, Reaching 1000 hours of continuous employment qualifies our employee for $200.00 bonus.
EMPLOYEE REFERRAL BONUS!
Our employees earn $100.00 referral bonus!! For each person referred, as long as our employee is currently working and the referred person completes 80 hours of work. 
PAY INCREASES 
Performance and length at position will determine eligibility and increase.
HEALTH / MEDICAL
Short and long term coverage programs available.
EQUAL EMPLOYMENT OPPORTUNITY
Drake Staffing is dedicated to the practice of providing equal employment opportunities without regard to race, sex, color, marital status, religion, veteran's status, disability, national origin, or other protected classes.